Ka Kata Te Po – Panel Discussion
Sunday, 30 Jun, 3 p.m.
All events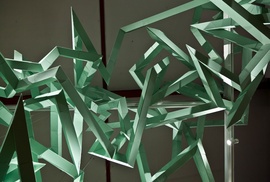 Panel Discussion. Free entry
Auckland Art Gallery
Sunday 30 June 3pm
Auckland Art Gallery Auditorium
Join Chair Teanau Tuiono and panelists Tame Iti, Te Rangikaiwhiria Kemera, Emily Bailey and Urs Signer as they reflect on the events that have taken place since the terror raids in 2007 and contribute to the 5th Auckland Triennial theme 'If you were to live here...'. Introduction by artist Ngataiharuru Taepa about the installation.
Auckland Art Gallery
Auckland Art Gallery Toi o Tāmaki is New Zealand's premier art gallery. The Gallery leads the Auckland Triennial and was a founding partner in the event. It is proud to foster art practice through the commissioning of new artists' projects, and to present contemporary art in a national and international context. The multi award-winning Gallery building is also home to collections of historical, modern and contemporary New Zealand and international art.