House Test Dance Performance
Friday, 09 Aug, 10:30 a.m.
All events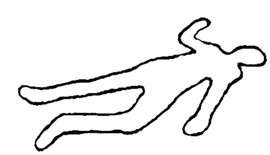 Performance. Free entry
Auckland Art Gallery
If a sense of archaeological presence always calls up its past and present, what can it become in response to a sense of paper futurity for us who dwell in and through it? And what can happen to our own flesh and bones in the process?
House Test will interrogate certain possibilities of presence and being in relation to the paper house, its cultural, social, political and psychological meanings. A series of choreographic propositions will be performed that engage with constructions of the everyday, notions of listening, community, intimacy and a sense of being in a paper world and Gallery.
Auckland Art Gallery
Auckland Art Gallery Toi o Tāmaki is New Zealand's premier art gallery. The Gallery leads the Auckland Triennial and was a founding partner in the event. It is proud to foster art practice through the commissioning of new artists' projects, and to present contemporary art in a national and international context. The multi award-winning Gallery building is also home to collections of historical, modern and contemporary New Zealand and international art.