Came Young - Future Christchurch
Tuesday, 30 Jul, noon
All events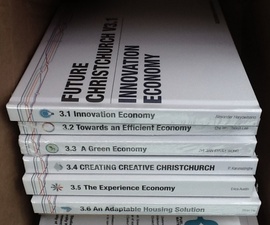 Talk. Free entry
Auckland Art Gallery
Camia Young will speak about the 'Future Christchurch' stream she has been teaching since 2011 at the University of Auckland's School of Architecture and Planning.
Each line of study starts with an investigation with the aim to draw on inherent assets found in Christchurch and stimulate creative solutions for place based architecture. Students grapple with the influences of politics, economics and other social issues facing the city as it slowly begins to rebuild.
Auckland Art Gallery
Auckland Art Gallery Toi o Tāmaki is New Zealand's premier art gallery. The Gallery leads the Auckland Triennial and was a founding partner in the event. It is proud to foster art practice through the commissioning of new artists' projects, and to present contemporary art in a national and international context. The multi award-winning Gallery building is also home to collections of historical, modern and contemporary New Zealand and international art.