Zara Stanhope on Abraham Cruzvillegas
Sunday, 14 Jul, 1 p.m.
All events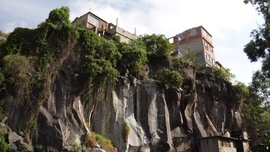 Talk. Free entry
Auckland Art Gallery
Sunday 14th July 1pm
Zara Stanhope, Principal Curator, Auckland Art Gallery discusses the work by Abraham Cruzvillegas 'Autoconstrucción' 2009.
Auckland Art Gallery
Auckland Art Gallery Toi o Tāmaki is New Zealand's premier art gallery. The Gallery leads the Auckland Triennial and was a founding partner in the event. It is proud to foster art practice through the commissioning of new artists' projects, and to present contemporary art in a national and international context. The multi award-winning Gallery building is also home to collections of historical, modern and contemporary New Zealand and international art.