Michael Lin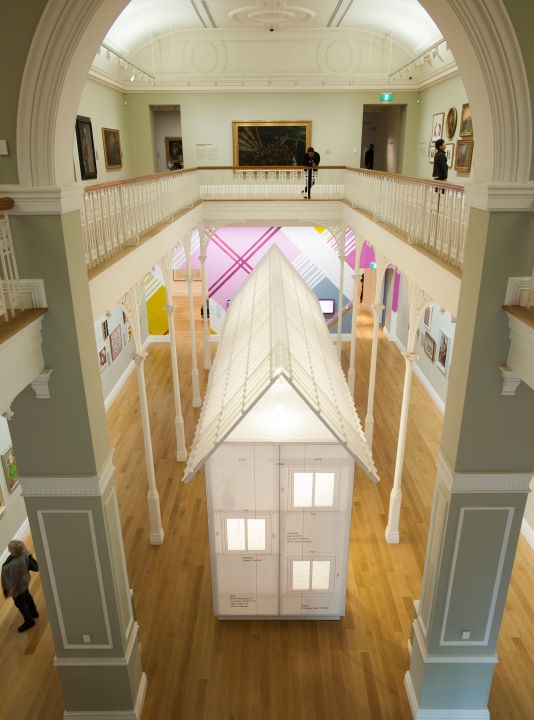 Born 1964, Tokyo, Japan 
Lives and works in Shanghai, China and Brussels, Belgium and Taipei, Taiwan.
Michael Lin is best known for his large-scale colourful floral paintings which cover the facades of building, interiors, windows and furniture. Using patterns from traditional Taiwanese textiles and decorative arts Lin's work blurs the lines between art and craft, and raises issues around the continuity of traditional and domestic art forms. These playful insertions question the role of art in public space as Lin transgresses the line between the undervalued domestic realm and the dominant public one. Lin has collaborated with architects and local trades people to create environments and structures which encourage new ways of encountering art.
Selected exhibitions (solo):
Model Home, Rockbund Art Museum, Shanghai, 2012; Michael Lin, Free Port No. 005, Peabody Essex Museum, Salem, 2012; Hotel MARCO, Museum of Contemporary Art, Vigo, 2011; A Modest Veil, Vancouver Art Gallery, 2010; Michael Lin, OK Offenes Kulturhaus, Linz, 2007; Michael Lin, Kunsthalle Wien, Vienna, 2005. Selected exhibitions (group): 3rd SingaporeBiennale, 2011; Memories of the Future, Leeum, Samsung Museum of Art, Seoul, 2010; 4th Fukuoka Asian Art Triennale, 2009; Space For Your Future, Museum of Contemporary Art, Tokyo, 2007; Notre Histoire, Palais de Tokyo, Paris, 2006; 2nd Guangzhou Triennial, 2005.
'... Lin goes out looking for ... anonymous patterns loaded with collective memories.'

Yuko Hasegawa, Chief Curator, Museum of Contemporary Art, Tokyo
Model Home
2013
Auckland Art Gallery
For the 5th Auckland Triennial Michael Lin and Atelier Bow Wow collaborated with Professor Andrew Barrie from the University of Auckland to create a life-size paper document of worker housing element of the Model Home project, the sound and video artists were Nanli Lou and Ren Cheng. Andrew Barrie is a specialist in the Japanese technique of paper model building known as okoshi-ezu (folding drawing), and has adapted aspects of this technique for Model Home 2013.
---