Rigo 23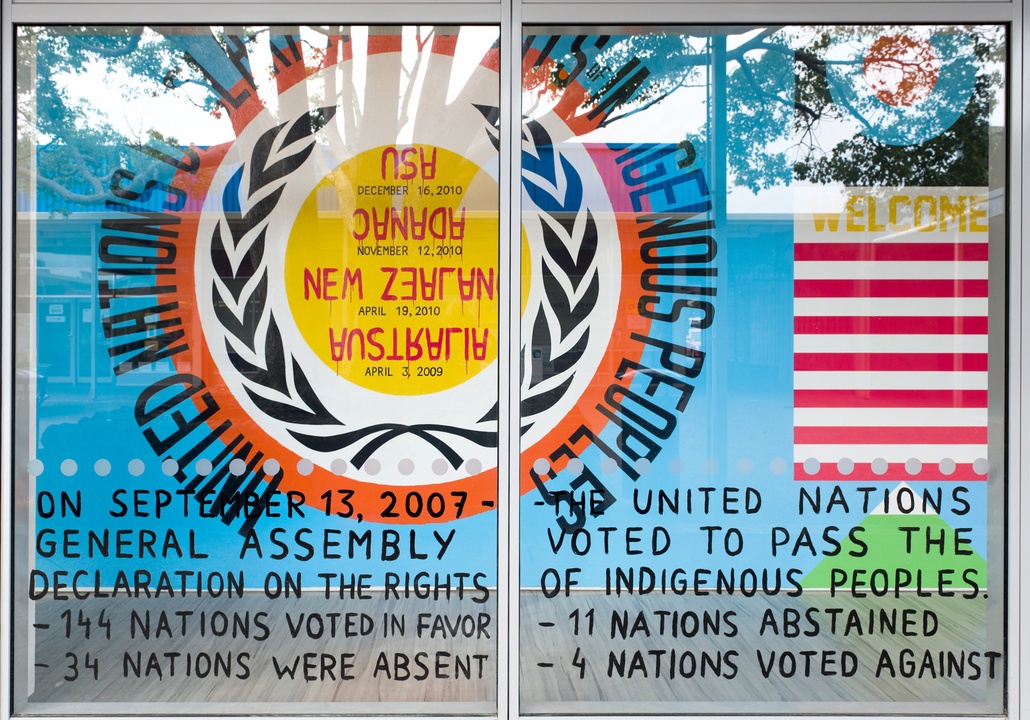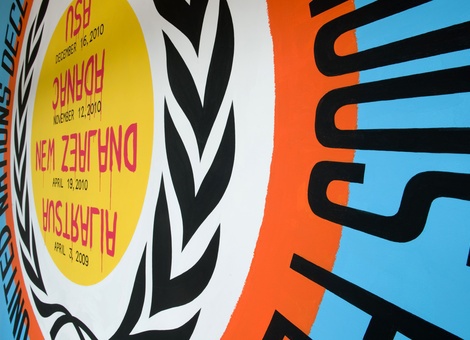 Born 1966, Madeira, Portugal
Lives and works in San Francisco, United States of America
Rigo 23 is an artist interested in the different forms of community-based practice. In the 1990s he painted a number of large-scale Pop Art-inspired murals which highlight world politics and the plight of political prisoners including the "Black Panther Party" and the "Angola Three". Some of Rigo 23's most memorable murals appear on the sides of buildings, including the large black and white mural One Tree, 1995. In this mural Rigo 23 painted the words 'one tree' in a giant traffic arrow which points to a lone tree in a crowded industrial setting – a reminder to the people who pass it of what is lost in urbanisation.
http://www.artistsrespond.org/artists/rigo23/
Selected exhibitions (solo):
Autonomous InterGalactic Space Program, REDCAT Gallery, Los Angeles, 2012; Tate Wikikuwa Museum: North America 2024, Warehouse Gallery, Syracuse University, 2010; The Deeper They Bury Me, the Louder My Voice Becomes, New Museum, New York City, 2009; Cracks in the Highway, MAC – Museu de Arte Conemporânea, Niterói, 2007. Selected exhibitions (group): Autonomous Regions, Times Museum, Guangzhou, 2013; Kochi-Muziris Biennale, Kerala, 2012; Fifty Years of Bay Area Art – the SECA Awards, San Francisco Museum of Modern Art, 2011; The Jerusalem Show IV, East Jerusalem/Ramallah, Palestine, 2010; 10th Lyon Biennale, 2009.
'A social activist and commentator in his own right, Rigo 23 has an aesthetic that is unpretentious and direct.'

Nigel Borell, Kaiwhakahaere, Toi o Manukau, Auckland Council
Untitled
2013
Fresh Gallery Otara
Emory Douglas, Rigo 23, Wayne Youle
painted mural
2940 x 11300
Courtesy of the artists
---